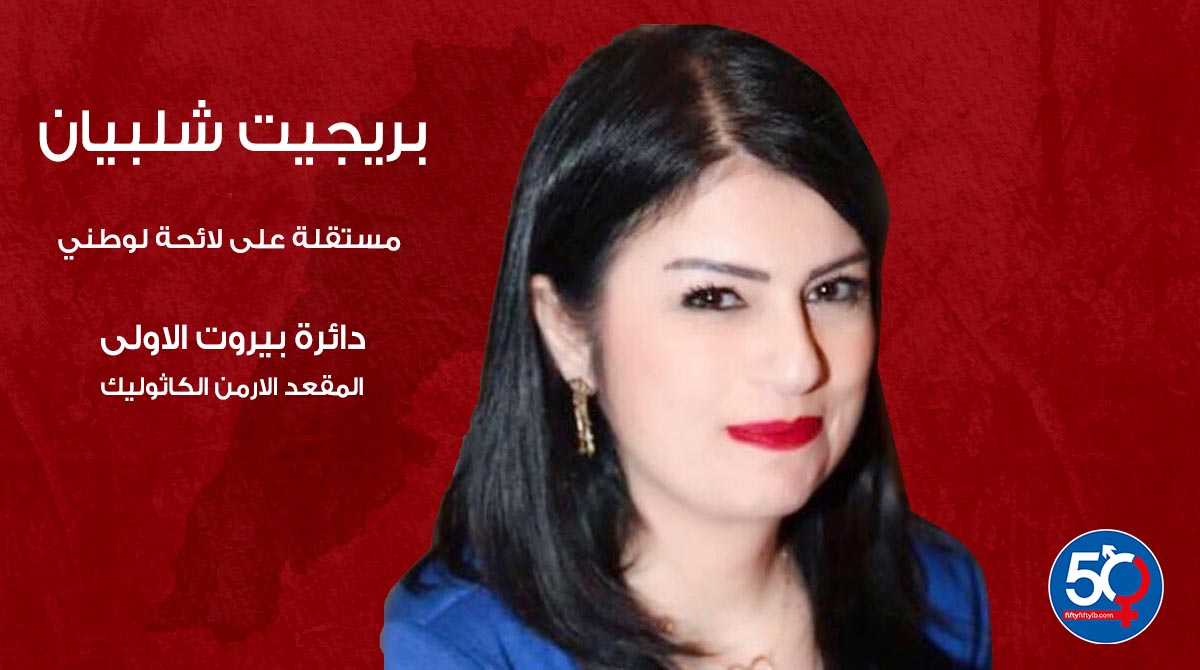 Personal information (Title & Position):
Lawyer and the CEO of the "Justice Without Frontiers" organization.
Political Sector:
Parliament
Electoral List:
LI WATANI
Main Electoral Topics:
- Justice
- Legislation
- Ending impunity
- Independence of the judiciary
- Victims and witnesses protection system in Lebanon
- With a focus on issues related to women and children

Area(s) of Expertise:
Laws in general - women's and children's rights and human rights in general, access to justice, sexual and gender-based violence, UN Security Council Resolution 1325, women, security and peace, nationality, personal status,, trafficking in persons

Education:
Bachelor degree- Law

Bio:
Brigitte Gilbert Chelebian is a lawyer at and the CEO of the "Justice Without Frontiers" organization. She is a member of the Family Committee at the Bar Association in Beirut and in the coordinating body of the International Criminal Court Alliance, a member of the governing body of the juvenile protection union of Lebanon. Moreover, she is specialized in civil, trade and penal cases and in the personal status cases and different human rights cases. Her name was listed among the experts on ending violence against women and girls in the UN Women and among the rapid response to justice experts in sexual and gender-based violence cases during armed conflicts. She worked as a legal and social affairs expert with different UN and EU agencies and national and international organizations.

Brigitte Chelebian implemented and managed programs to enhance women and girls rights, access justice and information, protect victims and witnesses, sexual violence and gender-based violence, in addition to projects related to end impunity, international penal justice and Security Council decisions related to women, peace and security. She participated in national, regional and international consulting round tables, conferences and courses about women, children and human rights cases in general. Moreover, she participated in meetings of states parties to the International Criminal Court that was held in New York, The Hague, and in the work group related to the definition of the crime of aggression.

Brigitte Chelebian's Law firm was listed as one of the seven best law firms in Lebanon in the social responsibility field. Her name was mentioned in the leaders and pioneers list that was launched by the women organization as partners in the progress in the Gebran Khalil Gebran chair for values and peace at the Maryland University.

She got an honor certificate from the Arab League, sector of social affairs – women, family and children department. The "Justice Without Frontiers" organization (the organization she manages) got the Family Friendly Institutions Award for the year 2021 for its efforts in the best practices and efforts field to protect and empower families during Covid-19 pandemic.

Media/ videos/ interviews:
video:
https://www.youtube.com/watch?v=cDiWQI2_DUY&list=PLBSvZiC0osLgF0rLDAVmj37-wzlVxPGIX