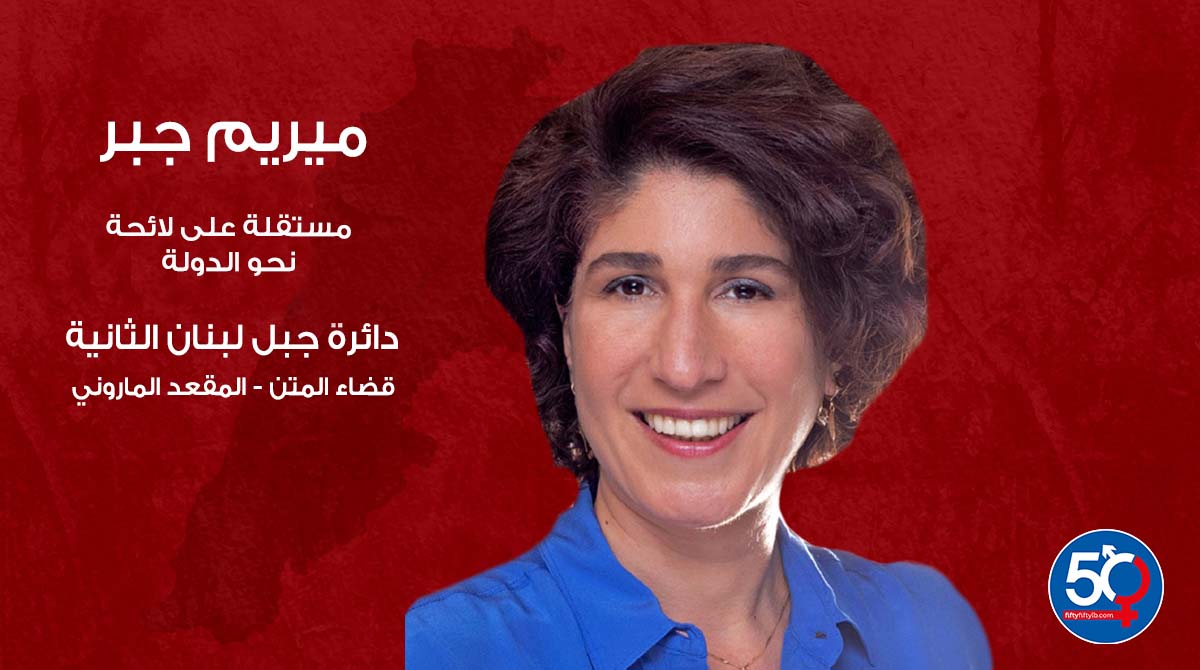 Personal information (Title & Position):
Lawyer
District:
Mount Leb 2 (Metn)
Political Sector:
Parliament
Electoral List:
TOWARDS THE STATE
Main Electoral Topics:
I believe that change needs new blood.
I believe in a civil, capable and fair state.
I am running for parliamentary elections as a member of the ""National Civil Council""and by adopting the ""Citizens in a state"" project.
We need to move to an effective opposition that participates in creating solutions through a temporiraly government with exceptional authorities to develop legal framework to solve bankruptcy and its consequences on our daily lives.
We need to rebuild trust between the state and citizens.
This change could only be realized through qualified individuals from outside the current corrupted government.
Dealing with the bankruptcy and the State failure as a main issue, to solve with professionalism and high priority through a Government with exceptional powers to rule for a limited period of time;
Establishing a civil State, effective and securing social justice;
Rebuilt confidence and trust between the State governance and citizens
Area(s) of Expertise:
Legal in my capacity as practicing lawyer, managing partner of law office, experienced in Comparative law, legislation (drafted several law projects among which Women on Board 2030 and Integrated Coastal Zone Management),
Institutionalist

Education:
DEA (Master's Degree) in Comparative law (La Sagesse University 2006)
Bachelor in Law (USJ 2003)

Bio:
Lawyer and Counselor at Law

Managing Partner of Myriam Jabre Law Offices

Drafted the law project for Women on Board 2030 in collaboration with the Lebanese League for Women in Business – LLWB and was part of the team that drafted the law project on Integrated Coastal Zone Management for the protection of the Mediterranean coast.

University Lecturer at the Holy Spirit University of Kaslik USEK (2010-2015).

Keynote speaker in legal workshops and legal coaching notably with LLWB and Berytech.

Holder of a DEA (Master's Degree) in Comparative Law from La Sagesse University (2006),
and a Bachelor's Degree in Law from Univeristé Saint-Joseph - USJ (2003).

Completed education at Collège des frères Maristes – Champville (Sciences-expérimentales 1999);

Member of the Lebanese League for Women in Business- LLWB;

Activist on environmental causes, human rights, women rights, women empowerment, and youth engagement.

Elected as a member of the Municipal Council of Beit-Chabeb, Chaouiye and Qoneitra in 2010, and ran for the municipal elections of the same municipality in 2016, as the head of "Chbebiyeh" - a list of young people.

Managing and mobilizing funds for a voluntary personalized assistance program in collaboration with the Lebanese Scouts, Saint-Antoine Beit-Chabeb branch, for 150 underprivileged families, for more than 22 years up till now.

Media/ videos/ interviews:
video:
https://youtu.be/O08qrodL7pM